Get Up to $25,000 from a Charity to Save Your Family's Home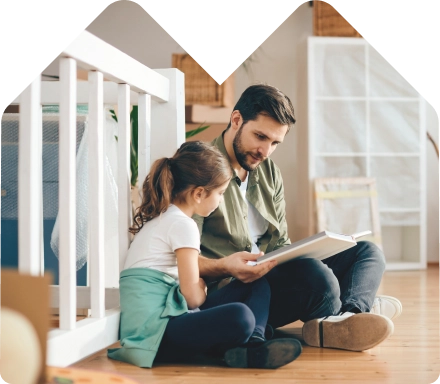 How We Save Your Home
Donations Received
Saving Homes collects tax-deductible donations from caring people like you.
Single Parents Facing Foreclosure Apply
Single parents answer a few quick questions and a Saving Homes guide reaches out to them.
Free 0% Interest Loan Secured!
Saving Homes stops the foreclosure & establishes a 0% no-payment lien on their property directly with the bank.
Financial Counseling & Guidance
We provide comprehensive financial counseling and guidance to empower families in making informed decisions and securing a stable future.
Pay It Forward
If they sell the property or refinance, the money is paid back to Saving Homes to help the next family. This means your donation today will help people for years to come.
Frequently Asked Questions
Qualifying
There are options available outside of the charity. We will connect you with resources that can provide you solutions.
In most cases yes. A specialist will review your application.
Not for the charity. However we can make introductions to partners.
Property must be in North Carolina and have a value of under $350,000
About the Loan
Similar to a mechanic lien an encumbrance is placed on the property. There is no interest or payments necessary. When you sell the property the money is paid back.
Once the property sells or is refinanced. There is no time-line or pressure from Saving Homes.
You don't pay anything back until the property sells or is refinanced.
We can not provide you a second free loan, however can provide you with resources to help you come out with the most money possible.
ABSOLUTELY NOT! You maintain all the rights to your home. You can keep your home, sell your home, rent. your home, etc.
There is no minimum credit score.
In some cases Saving Homes will pay a portion of monthly payments for a few months after the mortgage is caught up.
Our Partners